Leigh leads the way for Horwich in Grand Prix
13th February 2020
 By David Barnes
STORM Ciara held off until Sunday but Windy Hill was still definitely gusty on Saturday for the fell race. It was the opener for this year's Run the Moors Fell Grand Prix of 12 races and Nick Leigh put on a display of commanding fell running in finishing fifth in a field of 321, many of whom ran to give their club a good start in the team competition. Leigh was first M40 and Mark Walsh also had a fine run to take second place in the M50 category.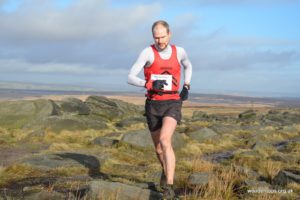 Nick Leigh at Windy Hill – photo by woodentops.org.uk
At lower altitude in Heaton Park, calmer conditions favoured the speedsters. Joe Mercer was the top Harrier in seventh in a field of 369 runners. In the final race in the 2019/20 season of the Manchester Area Cross Country League his result was backed up by solid performances from James Scott-Farrington, Alastair Murray, Gareth Booth, Dan Gilbert and Dave Jackson, Horwich's senior men finishing fifth in the top division of the league.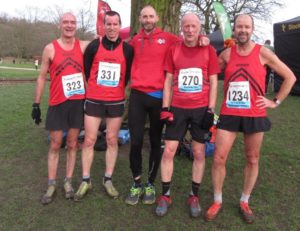 Horwich at Heaton Park XC – photo courtesy of Kath Chadderton
Janet Rashleigh had another cracking run to complete a clean sweep of the F55 category, taking the individual series first place. David Barnes claimed a series third in the M60 category with fourth place on the day. In the vets Division One, it was also a successful result for Horwich with a fifth place on the day securing third in the final table. There was even a vets B team for Horwich with Chris Essex Crosby leading them home to also finish fifth in the B team standings.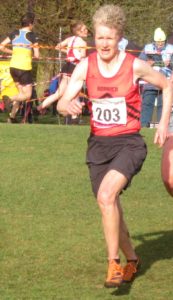 Janet Rashleigh wins MACC F55 series – photo by David Barnes
Friday saw the Red Rose Cross Country League presentation evening at Horwich RMI with several Harriers taking home series prizes. Charlotte Wilkinson won the series under-13 category and led the u13 team to the series third place. The u15 boys won their team competition with Zack Taylor third in the individual table. The u17 men's team of Robert Seddon, Luke Brindle and Thomas Massey also won their team competition. Seniors Steve Williams and Tony Hesketh won the M65 and M70 series prizes respectively and there were series third places for Mark Walsh (M50) and Doug Fleming (M60).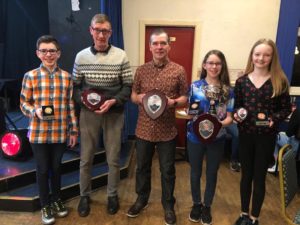 Horwich winners at Red Rose XC -photo by Emma Collings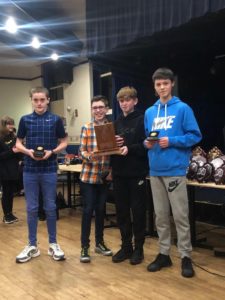 Horwich u-15 boys winners at RRXC – photo by Ian Collings
In parkrun, the top result was from Alistair Thornton at Brierley Forest in Nottinghamshire and there were thirds for Luke Brindle at Haigh Woodland and Marcus Taylor at Bolton. Glyn Kay is making a habit of finishing fourth and did so for a fourth successive week at a fourth different venue, Armley in Leeds.
Results – Windy Hill fell race (Littleborough) – 5th Nick Leigh 01:00:10; 22nd Mark Walsh 01:09:12. Manchester Area Cross Country League (Heaton Park) – u-17 men: 4th Robert Seddon 21:53; Women: 29th Janet Rashleigh 37:49; Men: 11th Joe Mercer 34:31; 15th James Scott Farrington 35:29; 49th Alastair Murray 37:28; 69th Gareth Booth 38:35; 72nd Dan Gilbert 38:43; 129th Dave Jackson 41:02; 215th Chris Essex Crosby 44:32; 247th Gary Chadderton 46:25; 263rd David Barnes 47:16; 268th Richard O'Reilly 47:35.