Murray clinches third at latest Curley's outing
18th April 2019
By David Barnes
ALASTAIR Murray was third in the second round of the Curley's 5k trail race around Wilderswood which was a qualifier for the Central Lancs Grand Prix series. Murray is putting together a great set of results this year at a range of distances and terrain, while Glyn Kay continues to impress upon his return to racing and got a V45 category win in seventh place. Erica Booth was first woman and followed it up on Sunday as third female at the Radcliffe 10k trail race. Rob Jackson was also at Radcliffe in the 10k race which he first won 22 years ago and this time he was fifth and top M50.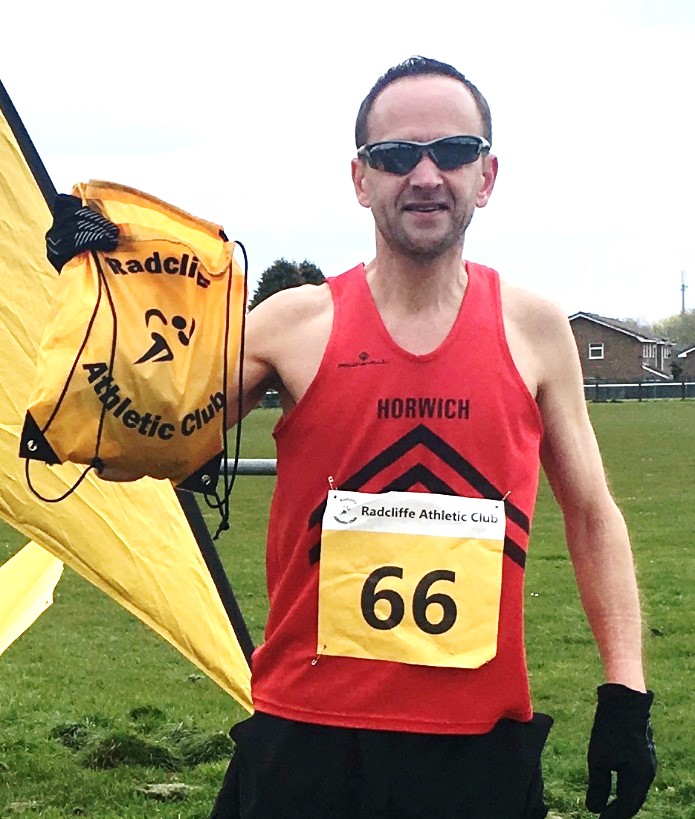 Toby Middleton featured twice this week with second under-17 place at the second Bunny Run in Yorkshire, before joining 13 other Harriers at the Kong Kettlewell Kids Kaper – the second round of the English Junior Fell Championships. Fell running starts from a very early age, as shown by Maddison Wilkinson running her first English fells Championship race at u9. In the oldest category. – u19 – Robert Seddon was seventh.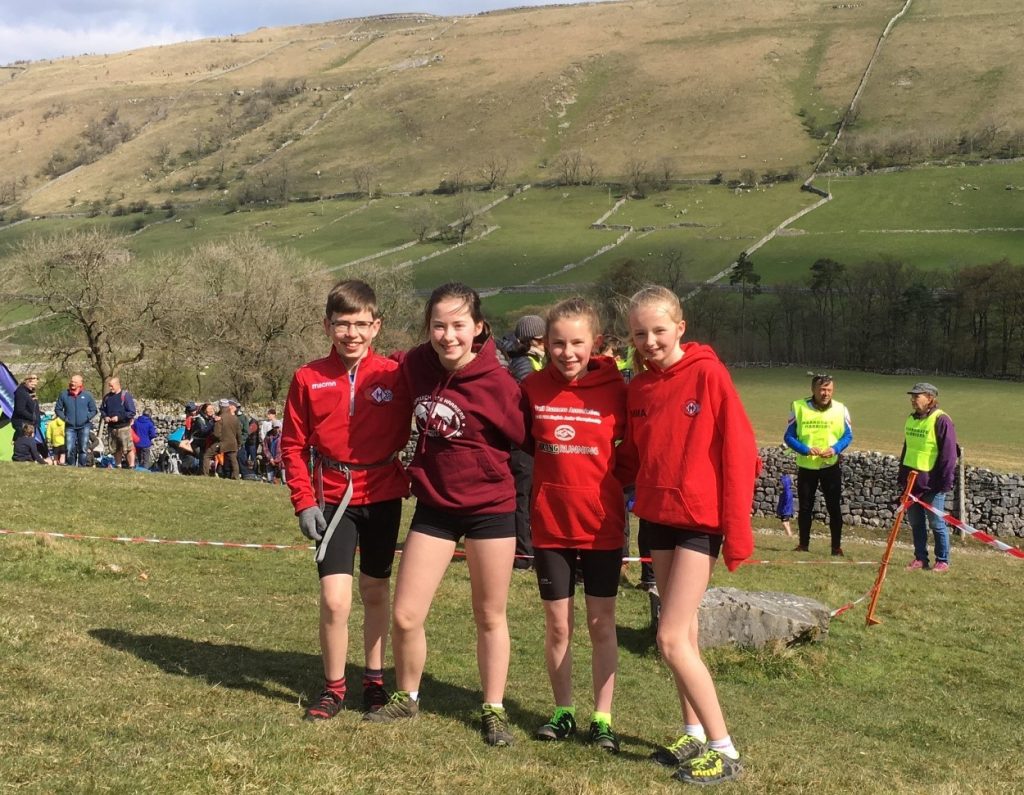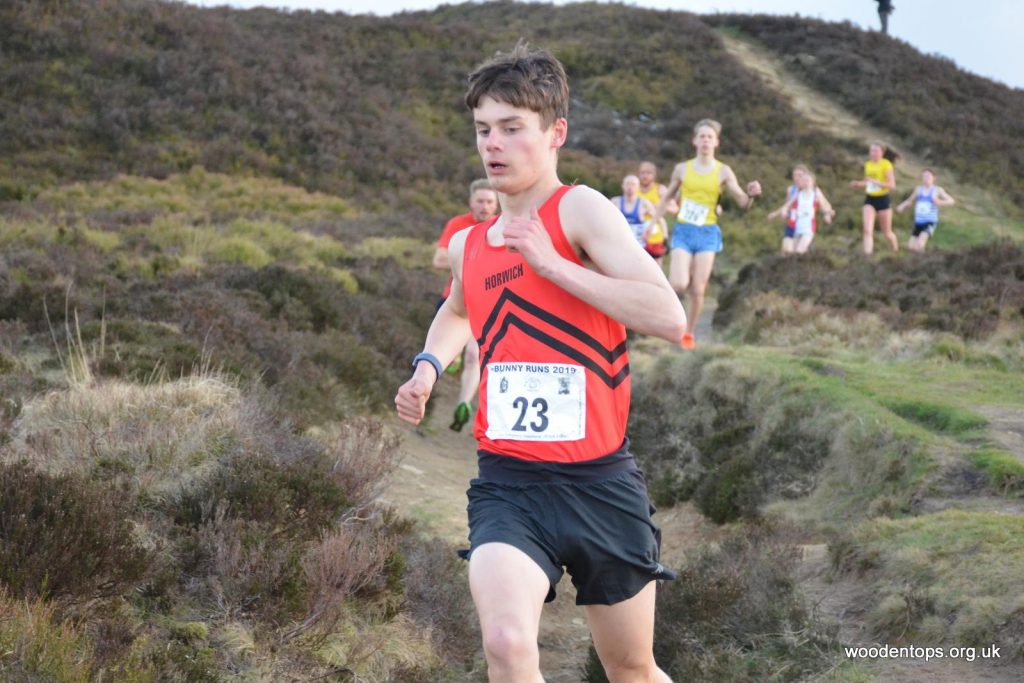 The previous weekend it was the second round of the English Senior Fell Championships at Howgills, where 10 per cent of the field retired in the testing conditions. Alistair Thornton followed up his great start at Stretton Hills with a fine 33rd place. On the same day in similar conditions, Danny Hope was 17th at Coledale Horseshoe – a race that requires a significant amount of rock scrambling too.
Horwich runners are regulars on the international scene and this week Harvey Kenny took on the Dubai Desert race over 3k with a great time of 11mins 22secs in 32°C of heat to win his age category and finish third overall in the all-age race.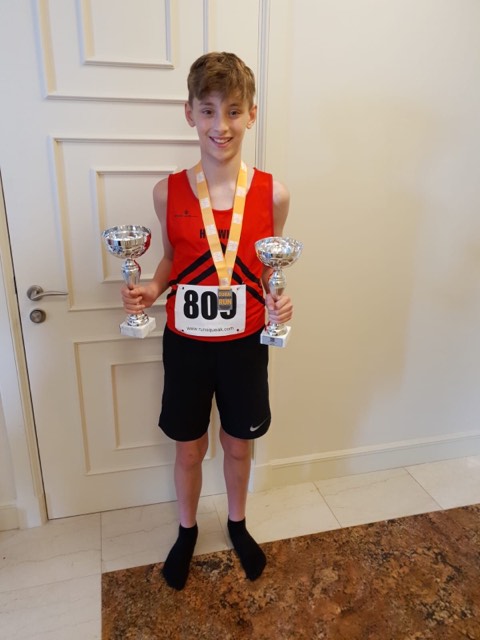 Emma Collings is usually supporting her family in races but this week completed her first triathlon at the West Lancs Sprint triathlon. In parkrun, Richard Marlton gained his first top place at Millom and Gareth Booth added to his many at Cuerden Valley. Maddison Wilkinson also made her debut at the Queens Park junior parkrun where sister, Charlotte, made a winning first run at the parkrun. Jamie and Ellie Rockliffe are young veterans at the junior parkrun and this week Ellie made her 100th run, Jamie having achieved that mark two weeks ago.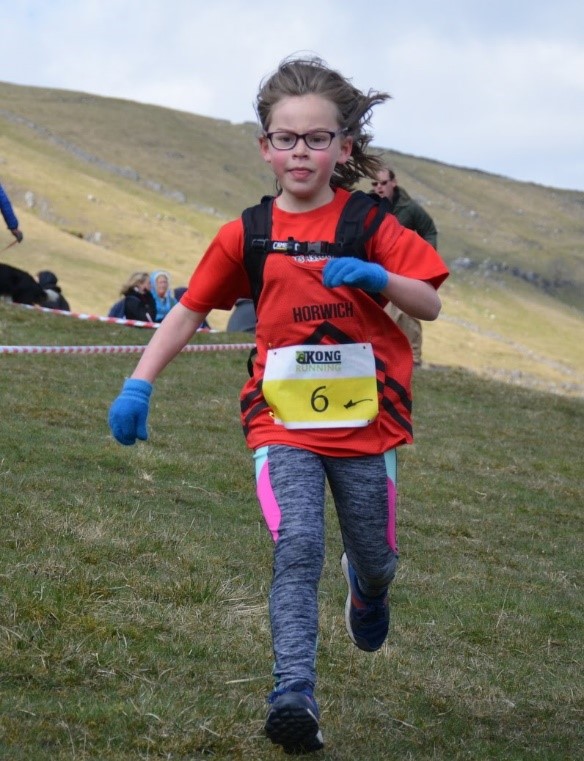 Horwich RMI Harriers results: Bunny Run 2 fell race (Wharfedale) – 7th Toby Middleton 16:24, 13th Robert Seddon 17:06, 30th Luke Brindle 18:59, 136th Jason Middleton 27:03; Curley's 5k trail race – 3rd Alastair Murray 18:29, 7th Glyn Kay 19:48, 15th Ian Cowling 20:41, 33rd Steve Williams 21:55, 41st Erica Booth 22:23, 84th Neil Wilkes 23:54, 86th Lawrence Pinnell 25:04, 111th Linda Webb 26:43, 112th Michael Salmon 26:45, 119th Peter Ramsdale 27:01, 121st Colin Andreassen 27:16, 128th Andrew Storey 28:06, 137th Gail Maxfield 29:25, 143rd Emma Collins 29:54; Wardle Skyline fell race – 51st Doug Fleming 1:00:39, 76th David Barnes 1:04:15; Radcliffe 10k trail race – 5th Rob Jackson 40:25, 28th Erica Booth 44:37; Coledale Horseshoe fell race – 17th Danny Hope 1:24:59; Howgills fell race – 33rd Alistair Thornton 2:49:52, 207th Dan Gilbert 3:52:58.