Men scoop second in final League meeting
Bolton News 14th February 2019
By David Barnes
HORWICH'S senior men put in an excellent display to finish second in the final round of the Manchester Area Cross Country League on Saturday. The league is one of the most competitive in the UK with more than 30 clubs taking part from the wider Manchester region. And at the University Playing Fields in south Manchester, Horwich's senior men ended only 19 points behind defending champions Sale Harriers Manchester. In the women's race, Janet Rashleigh was Horwich's sole representative and had a good result of 28th place out of a field of 270 and this won her the F55 category. In the men's age categories, Nick Leigh was third M40 and Gareth Booth was second M45 as they led the vets team home to second place behind defending champions Salford Harriers – a result that should be enough to win promotion to the Vets Division One. Milly Lever had the top junior result for the Harriers with 12th place in the under-15s' race.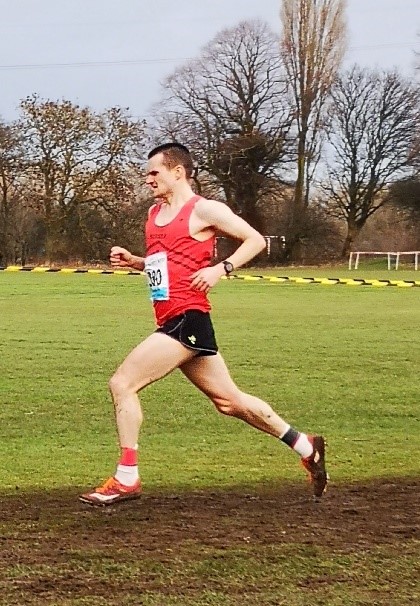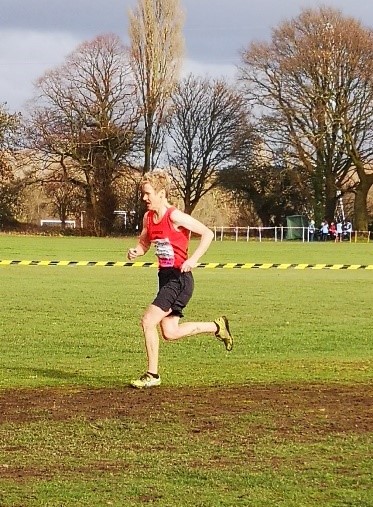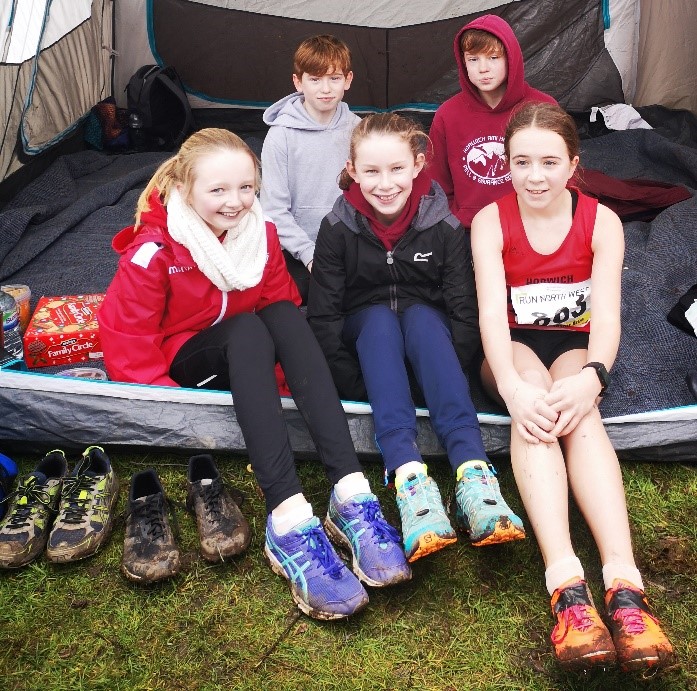 There were other vets out on the fells with Graham Schofield re-asserting his leadership in the M60 category of the Kendal Winter League as he finished 39th in the latest round at the very steep out and back at the Barbondale race near Sedbergh. In the Shropshire Winter Series, David Barnes' second place in the M60 category has given him third place in the category for the series so far, albeit in a small field at the not-so-steep Titterstone Clee race. He says he'll be surprised if he holds on to that placing with two more races to go in the series.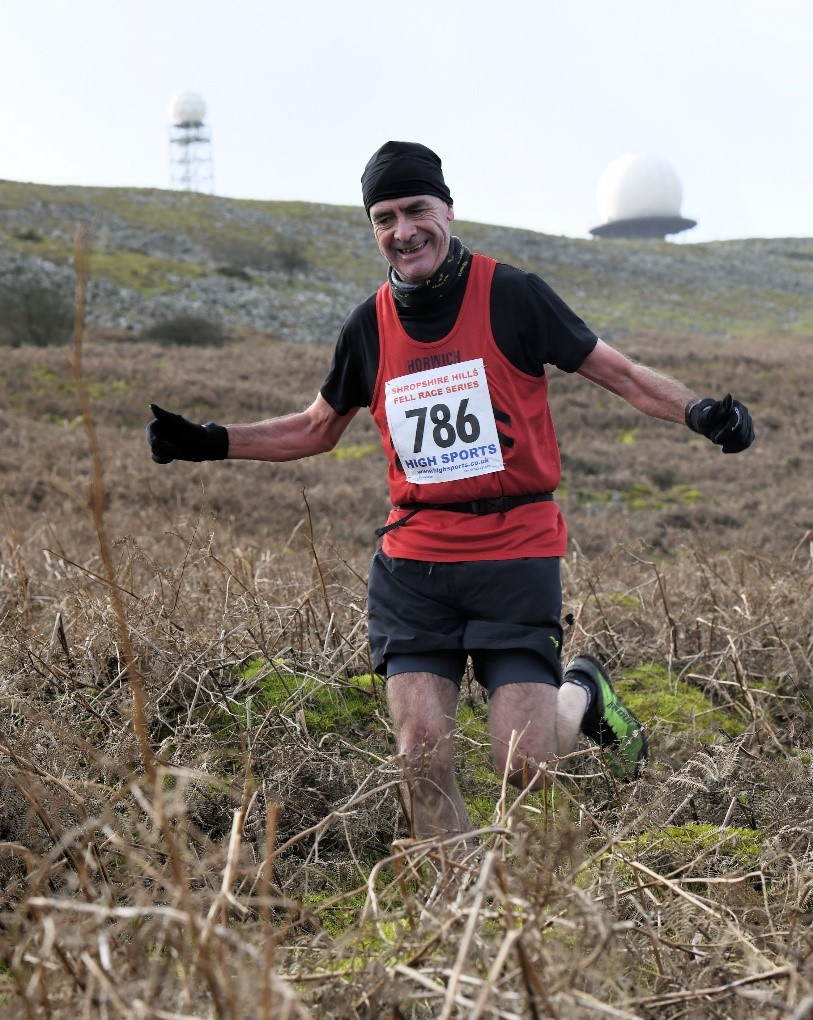 Lindsey Brindle signalled a return to form on the fells with a fine 17th place overall out of a field of 238 runners at Windy Hill. This gave her a clear victory in the women's race with the sort of performance that earned her a place on the Spirit of Sport statue near Bolton Wanderers' University of Bolton Stadium.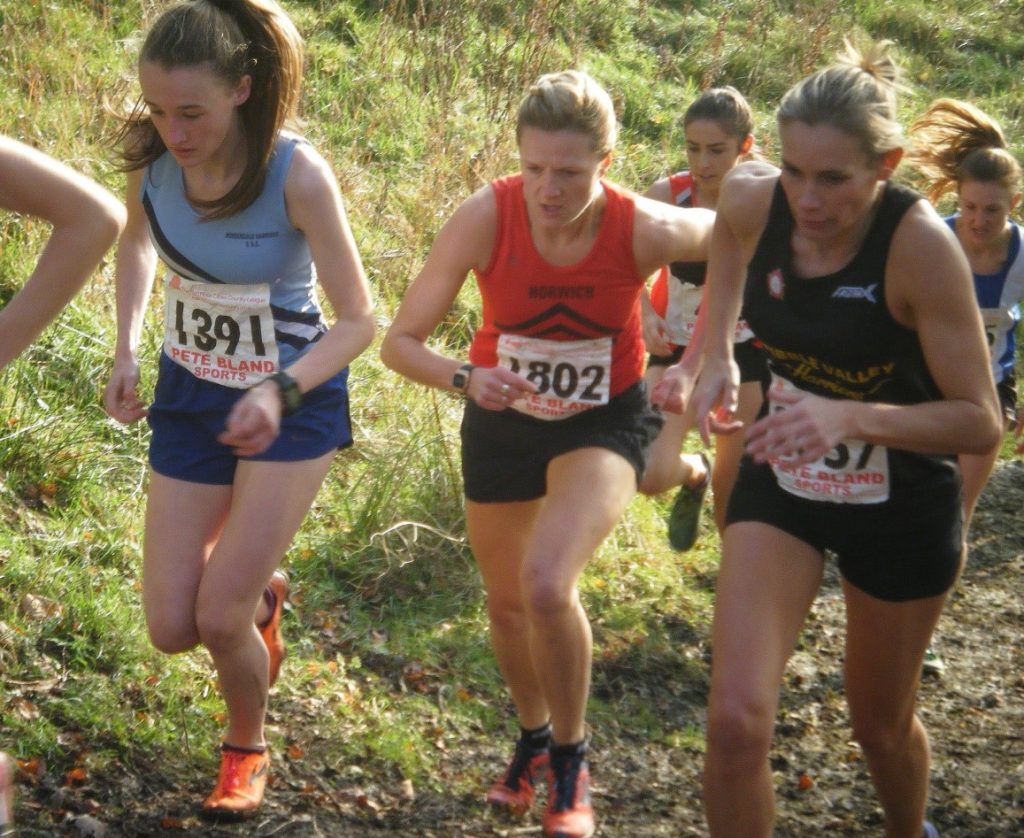 At the Sale Indoor Series event, Sophie Walton, building on her Scottish Championships triumph, set a UK best time this year for the 200m at u17s' level. At the same event, Ola Abidogun, who is a multi-medallist Paralympian at international events, also won his 60m race and is UK number one in the T47 category. Isaac Parker won his 600m race and there were good performances, too, from Dezirai Morris and Isabella Merritt.
Rob Jackson is a multi-medallist, most recently in the Masters events, and last weekend added the gold medal for the M50 category at the Northern Masters cross country race in Cheshire. James Jordan is putting together a string of good results on the road and this week took fourth in the Lancaster 10k. In parkrun, there were double firsts at the Queens Park junior parkrun where Aleks Clayden was first boy and Imogen Wrigley was first girl. At Bolton parkrun, Isabella Merritt was first female in 20th place overall and Robert Seddon was second overall. Nick Kelly was third at Bakewell parkrun.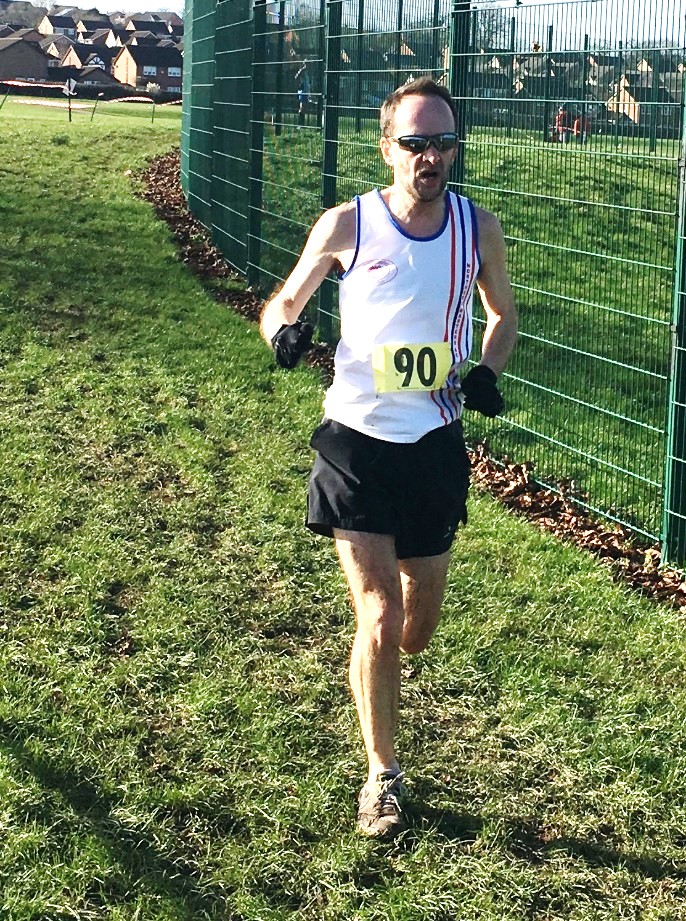 Horwich RMI Harriers results: Windy Hill fell race (Littleborough) – 17th Lindsey Brindle 1:08:21, 195th Michael Crook 1:43:31; Northern Masters Cross-Country Championships (Winsford) – 10th Rob Jackson 32:57; Manchester Area Cross-Country – Women – 28th Janet Rashleigh 29:16; Men – 3rd James Kevan 32:22, 5th James Scott-Farrington 32:38, 10th Nick Leigh 33:23, 18th Gareth Booth 34:05, 20th Joe Mercer 34:09, 34th Alex Fowler 34:57, 42nd Jonathan Bruton 35:15, 56th Alastair Murray 35:56, 75th David Jackson 36:43, 94th Andy Ford 37:29, 106th Mark Walsh 37:58, 157th Marcus Taylor 39:16, 197th Chris Essex-Crosby 40:16, 276th Gary Chadderton 43:32, 357th Lawrence Pinnell 48:20; Sale Indoor Open – 60m men – 1st Ole Abidogun 7.26; Titterstone Clee fell race – 24th David Barnes 29:14; Lancaster Valentines 10k road race – 4th James Jordan 35:17; Barbondale fell race – 39th Graham Schofield 27:16.