Sophie adds to growing honours list in Glasgow
Bolton News – 7th February 2019
By David Barnes HARRIERS' junior athletes had outstanding performances last weekend putting Horwich on the map – Sophie Walton leading the way when she added the Scottish womens' under-20 60m indoor championship to her honours. It was another amazing achievement for Walton, who is still only 14 years old, and in the last year has won England and northern sprint titles.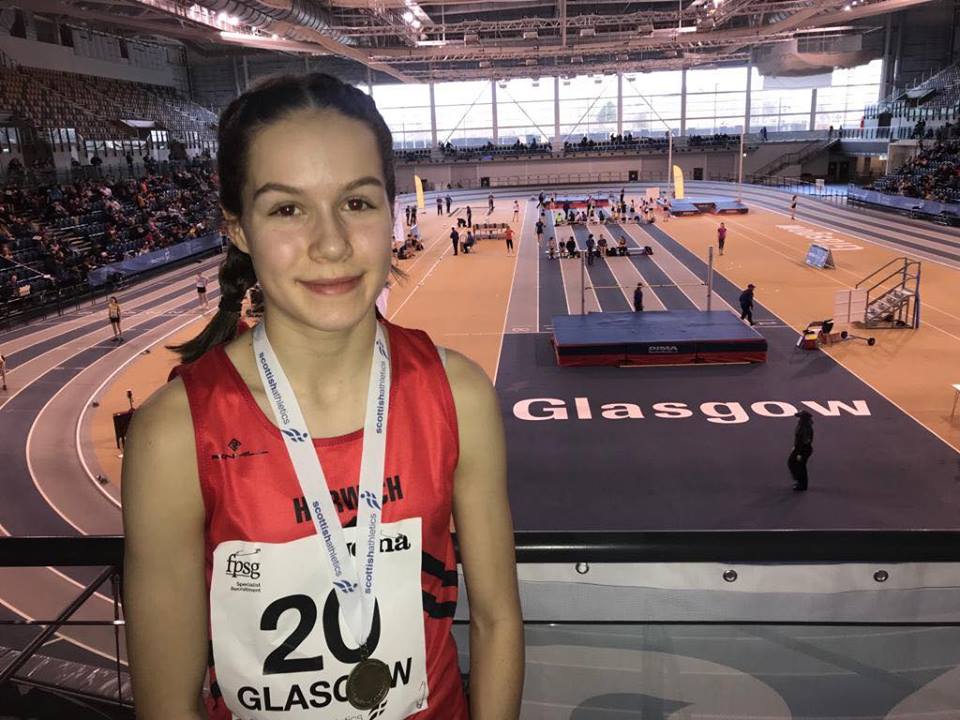 Her triumph at the Scottish championships, held at the Emirates indoor stadium in Glasgow, involved a testing progression through heats and the semi-finals, and she improved her times each round so that in the final she beat Jazmine Moss, of Gateshead, with a new personal-best time of 7.61secs. Walton won the final by three metres and confirmed her ranking as UK number one for the 60m at u17 level. Across the Pennines at the Sheffield Arena, in the Northern Indoor Championships for u13 and u15s athletes, Harvey Kenny took an incredible 10 seconds off his previous PB in winning the 800m title in a time of 2:27.9.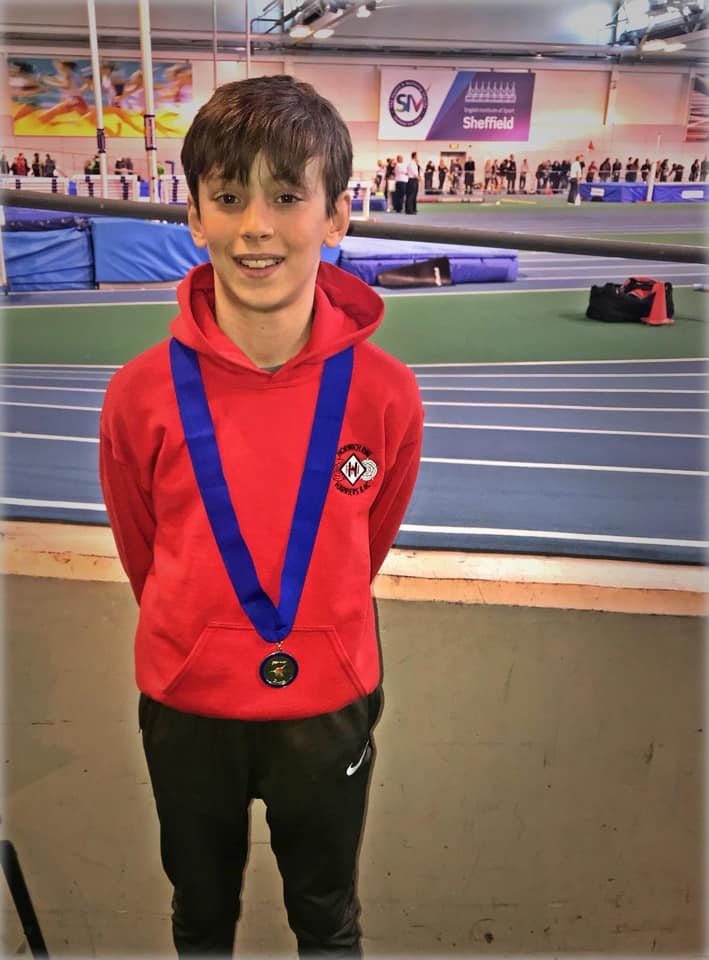 It was also the county schools' cross-country championship weekend and Horwich's young athletes took part in the Greater Manchester event, representing both Bolton and Wigan, and in the Lancashire event, representing Chorley. At Blackburn, Charlotte Wilkinson, an English Schools' champion, added the Lancashire county title in the Year 7 race, leading the Chorley schools to the team title. Milly Lever was in the silver medal-winning Chorley team in the inter-age category race.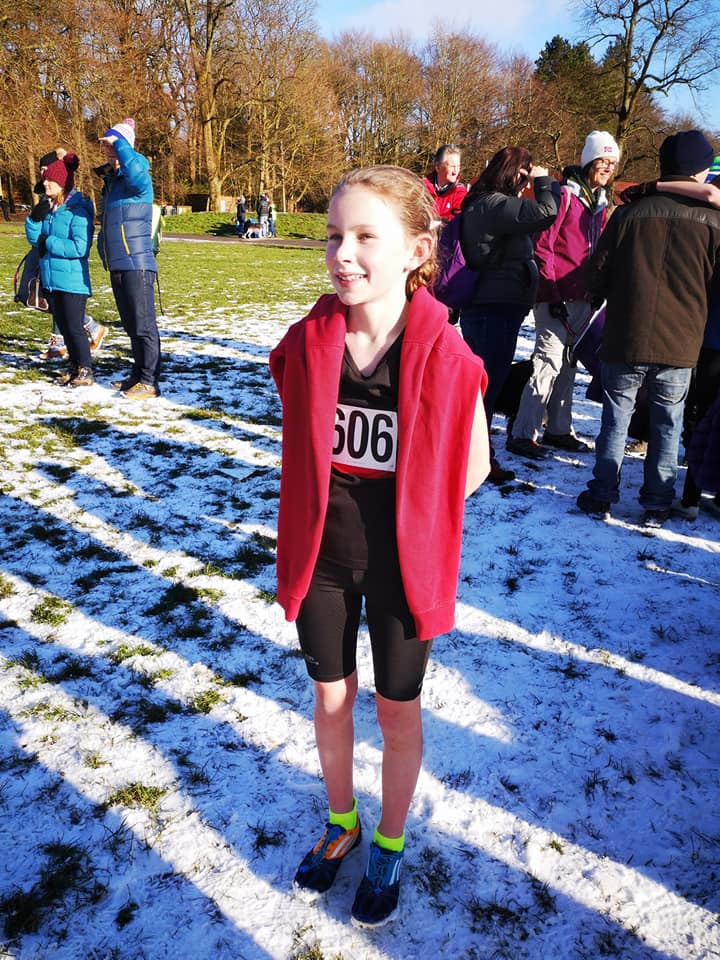 Horwich athletes had a big involvement in the Greater Manchester championship. In the inter-girls' race, Georgia Heath was fourth and led Bolton to the team title, while in the junior girls' race, Eva Baldwin was fourth and, with Isabella Merritt and Freya Whittle, joined with other Bolton runners to win the silver medal in the team competition. In the minor girls' race, Emma Bradley was eighth for Wigan schools, while in the inter-boys' race, Toby Middleton and Robert Seddon represented Bolton. Lucas Milliken ran for Wigan and in the minor boys' race Isaac Battye, Ethan Isaacs and Joshua Houghton helped Bolton to the bronze medal place.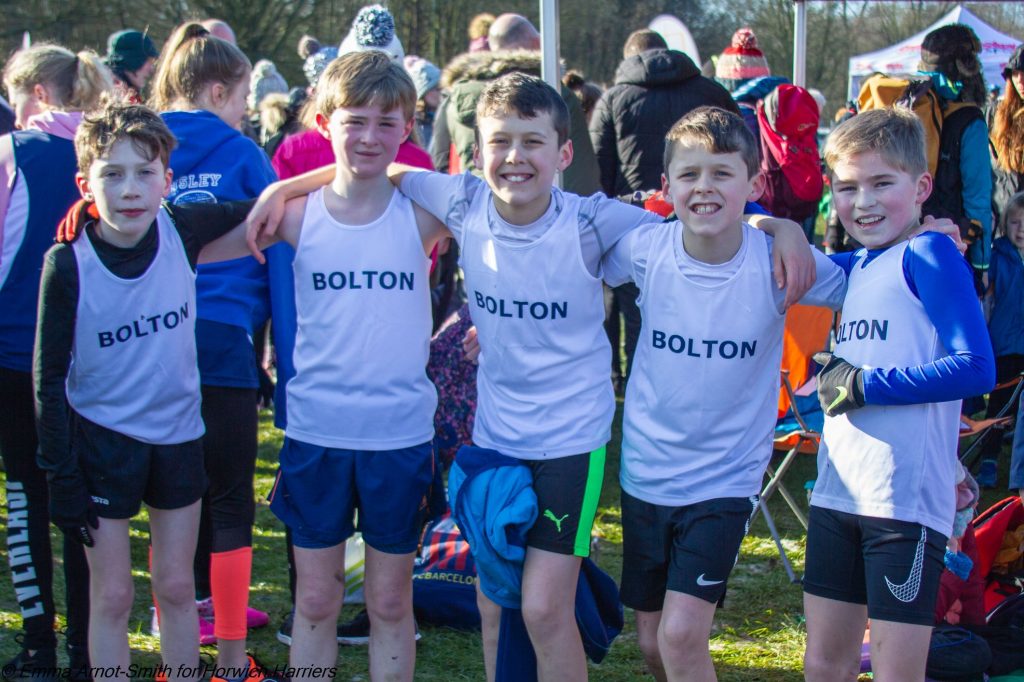 In the junior boys' race, Kenny warmed up well for his indoor race the following day by finishing seventh and Aleks Clayden was also running for Bolton. It was a very snowy landscape at the Wadsworth Trog where Mark Walsh was third M50 and Andy Ford also made a welcome return to the fells. David Barnes did no harm for his series aspirations in the M60 category of the Kendal Winter League by finishing fourth out of of 16 M60s at Birkrigg.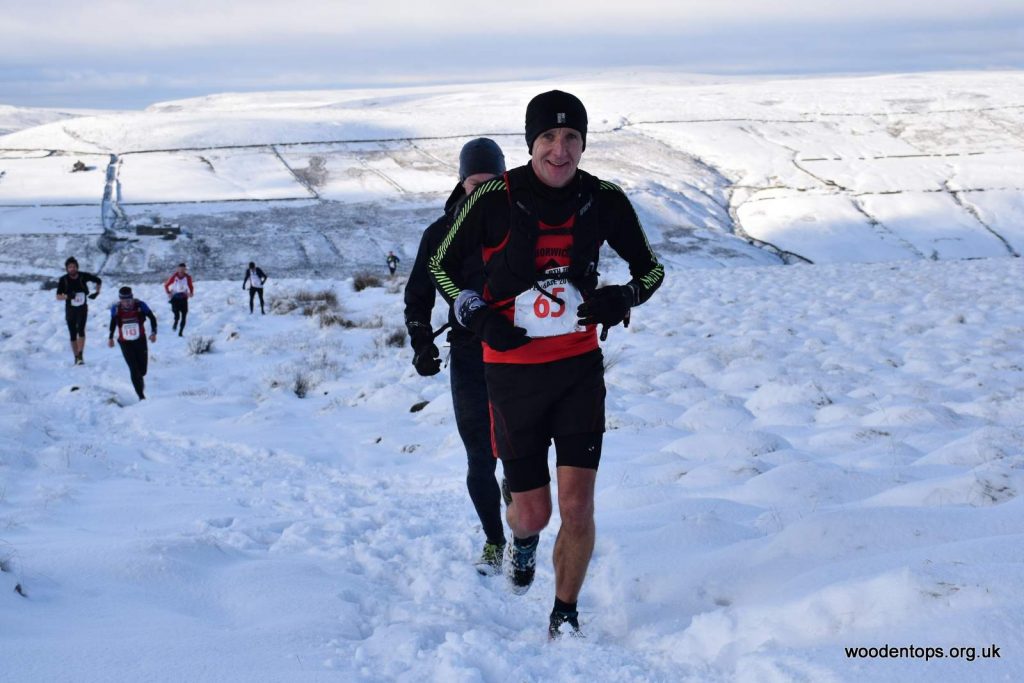 On the road, Tony Hesketh ventured abroad to the Torremolinos half marathon in Spain where he was fourth M70. In Southport, there was a big turnout of 12 Horwich runners for the Mad Dog 10k race where Geoff Leech was the leading club representative and Gail Maxfield was third in the F65 category. Rob Jackson was going for a fourth M50 prize in the Blackburn Winter Warmer and at 31st place of more than 700 runners he had to settle for second M50 place this year. In parkrun, Mary White ran the Wilmslow event for the first time and achieved her best ever parkrun time of 24:11 giving her a great age grading of 89 per cent.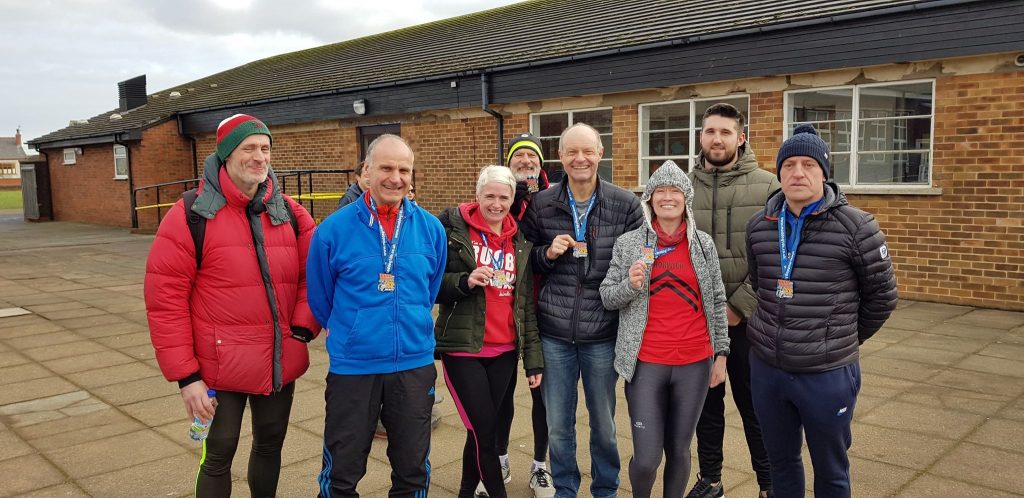 Horwich RMI Harriers results: Blackburn Winter Warmer 10k road race – 31st Rob Jackson 39:09; Wadsworth Trog fell race – 24th Mark Walsh 3:12:13, 83rd Andy Ford 3:41:28; Birkrigg Common fell race – 96th David Barnes 30:22; Mad Dog 10k road race (Southport) – 169th Geoff Leech 45:43, 200th Neil Wilkes 46:16, 492nd Andrew Storey 51:05, 496th Jeanette Lewis 51:10, 506th Julie Williamson 51:18, 622nd Claire Blood 52:50, 782nd Neil Shelmerdine 54:47, 879th Gail Maxfield 56:00, 1,136th David Crawford 58:33, 1,774th Carl Leech 1:05:34, 1,925th Lesley Davidson 1:07:27, 1,964th Lynn Smith 1:07:59; Torremolinos half marathon road race – Tony Hesketh 1:48:30.