ATHLETICS: Horwich RMI Harriers report round-up from the week's races
28th February
By David Barnes
THE English National Cross Country Championships took place in the glorious grounds of Harewood House, near Leeds. Horwich took a small senior squad depleted by injuries and other commitments, including the great results at the local Lostock 6-mile road race the following day.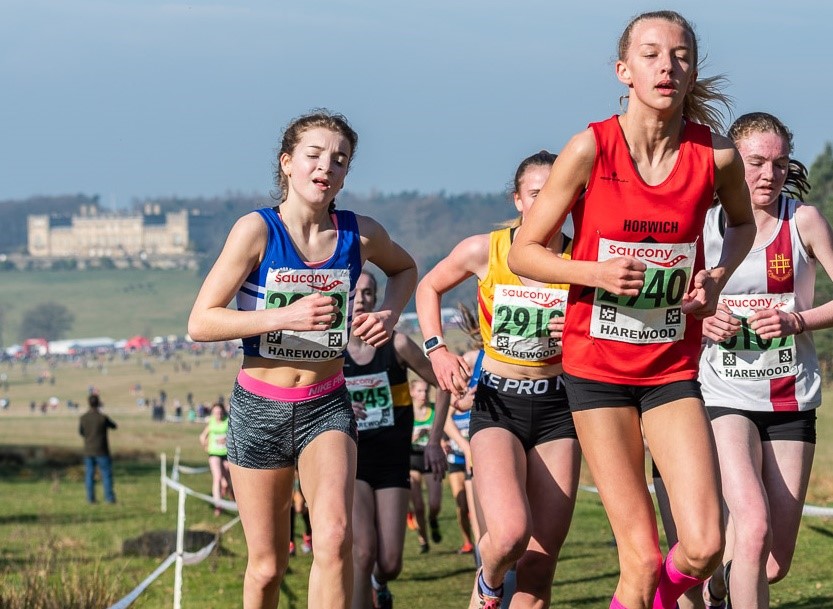 At Harewood, Janet Rashleigh was again the top Horwich senior, finishing 226th in a field of more than 1,000 female athletes. Fell specialist Dan Gilbert ran his first cross country race of the winter, and showed his adaptability by achieving Horwich's highest finish among the senior men. It was a packed course, especially on the first of the two laps, and although Marcus Taylor was nearly 180 places behind Gilbert his time was less than two minutes slower. Horwich's juniors took the club honours at the event. Lucy Dixon produced a great run for 54th place in a field of 362 under-15s. She was joined by Milly Lever and Eva Baldwin, who were both well up in the top half of the field.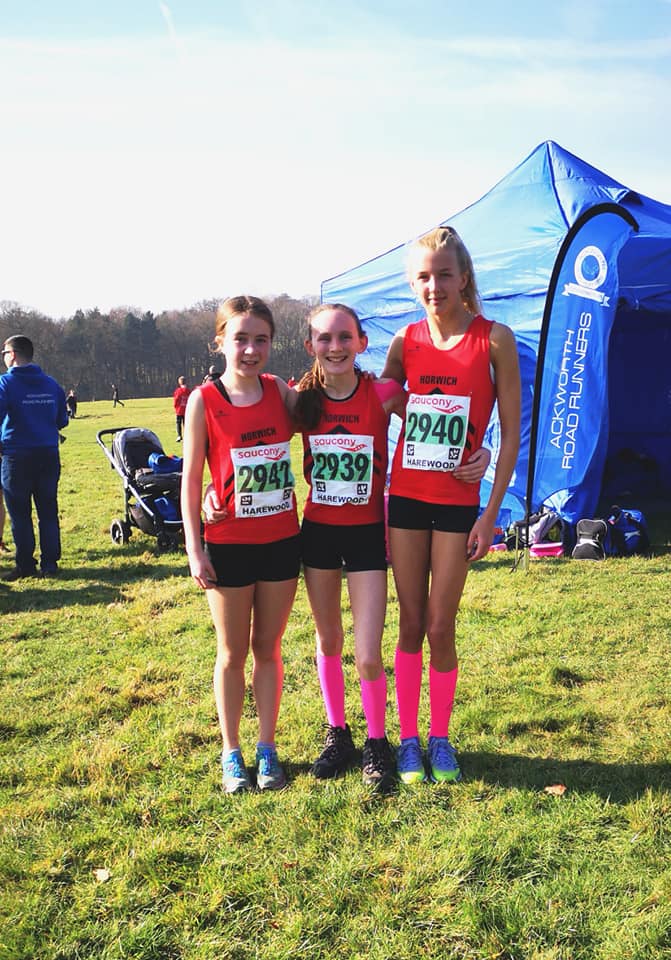 Their race was at the warmest time of the day on a hilly course, followed shortly after by the under-15 boys' race in which Toby Middleton was 75th of 346, showing again versatility at fell, road and cross country. Charlotte Wilkinson, Emma Bradley and Ethan Isaacs put in very good shifts in the under-13s' race, as did Robert Seddon in the under-17s men's.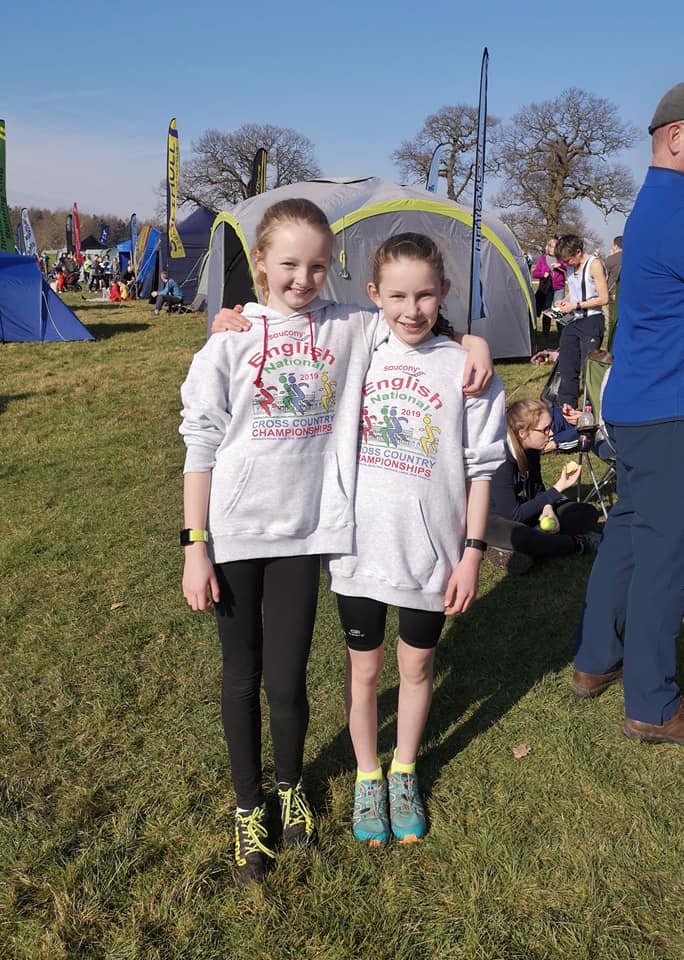 In the Standish Hall trail race, renowned for its fast but muddy course, it was also a very dry and warm day that gave Julie Williamson good preparation for her ultra running targets. Gail Maxfield finished second F60.
It was not any cooler on Sunday at the Terry Nortley 10 mile multi-terrain race on the trails of Radcliffe where Rob Jackson gained yet another fine first place in the M50 category. There was a minute's applause on the start line in honour of the highly respected stalwart of Radcliffe races, Jim Rhodes, who died earlier this year.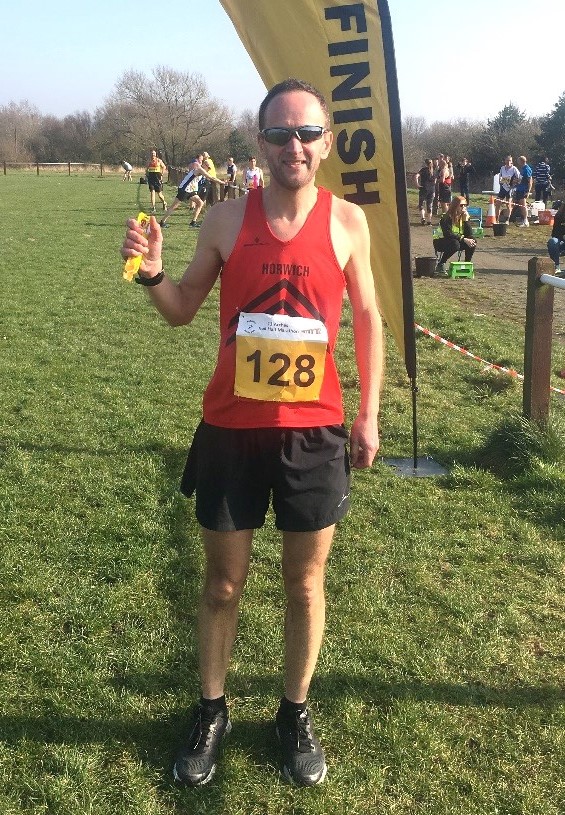 In the Lostock 6 mile road race Horwich's women performed superbly to win the team prize led by international triathlete Erica Booth and backed up well by Jane Counsell and Suzanne Budgett. Both Booth and Counsell won their age categories and Budgett was second in hers. Horwich's men could not quite equal the women's effort and were second in the team competition, only 16 seconds behind Bolton United Harriers. Sam Wardle has obviously maintained great race fitness to finish fourth, one place ahead of James Jordan who has been racing regularly, and Glyn Kay finished an excellent ninth in a field of 430 runners.
Graham Schofield got his fourth M60 category win in the Kendal Winter League at Sedbergh. In parkrun there were first places for Andy Ford (Watergrove), Richard Howarth (Cuerden Valley), Jack Barrago (Queens Park) and Lindsey Brindle, who was second overall at Worsley Woods and first woman.
English National Cross Country (Harewood House) – women: 226th Janet Rashleigh 35:42; men: 787th Dan Gilbert 47:34; 965th Marcus Taylor 49:16; 1625th Tony Hesketh 57:11; 1693rd David Barnes 58:13; 1960th Peter Ramsdale 1:10:07; u17 men: 107th Robert Seddon 21:43; u15 girls: 54th Lucy Dixon 16:26; 128th Milly Lever 17:25; 156th Eva Baldwin 17:47; u15 boys: 75th Toby Middleton 14:52; u13 girls: 145th Charlotte Wilkinson 12:30; 218th Emma Bradley 13:04; u13 boys: 223rd Ethan Isaacs 12:07. Standish Hall Trail race – 134th Julie Williamson 58:31; 155th Gail Maxfield 59:40. Terry Nortley 10 mile MT race (Radcliffe) – 17th Rob Jackson 1:08:28. Lostock 6 Mile road race – 4th Sam Wardle 33:39; 5th James Jordan 34:29; 9th Glyn Kay 36:00; 24th Dave Purnell 37:24; 29th Marcus Taylor 37:51; 30th Matthew Wilson 38:01; 35th Sean McMyler 38:49; 49th Erica Booth 40:16; 55th Jane Counsell 41:25; 87th Suzanne Budgett 43:46; 116th Stuart Bolton 45:08; 162nd Gemma Stokes 47:35. Sedbergh fell/cross country race – 25th Graham Schofield 31:19; 64th David Barnes 35:53.