Success for all ages at cross-country meetings
HORWICH Harriers had success in the latest cross-country rounds at the weekend.
The third round of the Manchester Area League at the home of Stockport Harriers saw James Kevan improve to third place from fifth two weeks ago after he led Horwich to sixth place, keeping them fourth in Division One of the Men's League. Nick Leigh, 13th overall, led the vets team to 16th place, remaining top of the Vets Division Two.
Over the Pennines at Todmorden, the Red Rose League closed its season at a great new venue with plenty of ups and downs for runners to entertain the spectators with muddy tumbles. In the girls' under-15 race, Eva Baldwin scored her first win of the season and finished second in the series, only one point behind Olivia Leigh, of Chorley.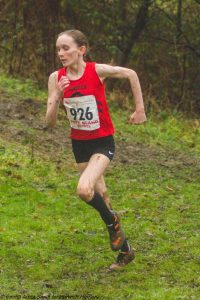 But with Lucy Dixon and Georgia Heath, the u15 girls won the team competition on the day and secured the series title a clear 27 points ahead of second-placed Chorley.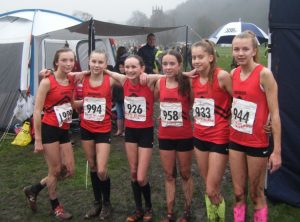 The u15 boys had already done enough to claim the team competition and on the day Lucas Milliken won his third successive race with Isaac Battye improving his series position to sixth place.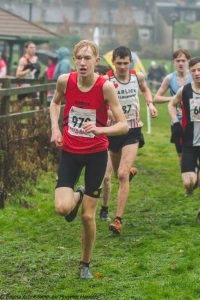 The Harriers fielded 31 junior runners at Todmorden and other highlights included Harrison Stokes at u11s, who secured third place in the series and helped the team to fourth out of 11 teams in the series.
Ethan Isaacs' third place on the day at u13s also gave him third place in the series, with the team fifth. The u13 girls secured a fourth series place and Charlotte Wilkinson was top series individual at eighth place for the Harriers. In the u17 men's race, Luke Brindle was fourth ahead of Robert Seddon on the day, although Seddon had already banked enough to finish ahead in fifth place in the series.
The standout result for the seniors was Janet Rashleigh's 15th place in the ladies' race, winning the L55 category by a margin. Rashleigh, with Clair Cunningham and Beth Hall, were fifth in the team competition with the ladies finishing seventh in the series – a good return as Lindsey Brindle had already achieved second place in the series.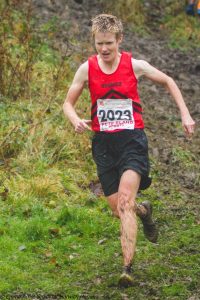 There was also a great result for Tony Hesketh who won the M70 series prize with a clean sweep of four first places. In the M40 series, James Titmuss already had second place in the bag and in the M50 category David Purnell kept hold of the winning spot. Horwich's strength in depth of vets over 40 gave them third place out of 14 teams in the series.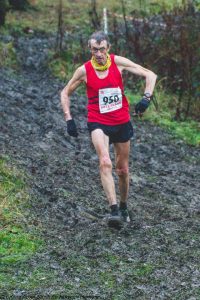 On the road, Toby Middleton took to the senior ranks with a magnificent time under 17 minutes in the Podium 5k race – a personal best by 45 seconds. In the Myerscough 10-mile road race, Bernadette Unsworth was the toast of the runners group with a fine F50 second place out of 17 women in that category.
At parkrun, Izzy Merritt was second female at Haigh Woodland and then went on to achieve a sub-44 seconds time for 300m at the indoor track event at SportCity. Lindsey Brindle was 14th out of 522 at Heaton parkrun and first woman home. At Queens Park junior parkrun it was a one-two-three for Horwich with Aidan McKenna ahead of Marty Arnot-Smith and Alyssia Jackson.
Horwich RMI Harriers results: Manchester Area Cross-Country – 3rd James Kevan 35:46, 13th Nick Leigh 37:46, 31st Alex Fowler 39:27, 52nd Andy Lloyd 40:25, 70th Andrew Crickmore 41:41, 118th Dan Gilbert 43:22, 375th Lawrence Pinnell 54:55; Red Rose Cross-Country – Women – 15th Janet Rashleigh 24:33, 37th Clair Cunningham 27:07, 47th Beth Hall 28:34, 49th Rowen Pymm 28:36, 52nd Gemma Stokes 28:58; men – 37th Mark Walsh 44:28, 50th David Milliken 46:00, 58th Graham Schofield 47:13, 62nd Andy Ford 47:39, 73rd Ian Collings 49:25, 97th Mark Seddon 51:51, 98th Stephen Williams 51:52, 100th Tony Hesketh 52:16, 119th David Barnes 55:06, 142nd Stephen Jackson 1:00:12; Podium 5k road race B race – 1st Toby Middleton 16:56; Cardington Cracker fell race – 104th Colin Rigby 1:47:09, 161st David Barnes 1:56:51; Myerscough 10-mile road race (near Preston) – 68th David Unsworth 1:14:29, 126th Bernadette Unsworth 1:24:48; Running Grand Prix (Oulton Park) marathon – 56th Julie Williamson 4:17:14.