Roddlesworth Roller 2015 – Sun 8th Mar 2015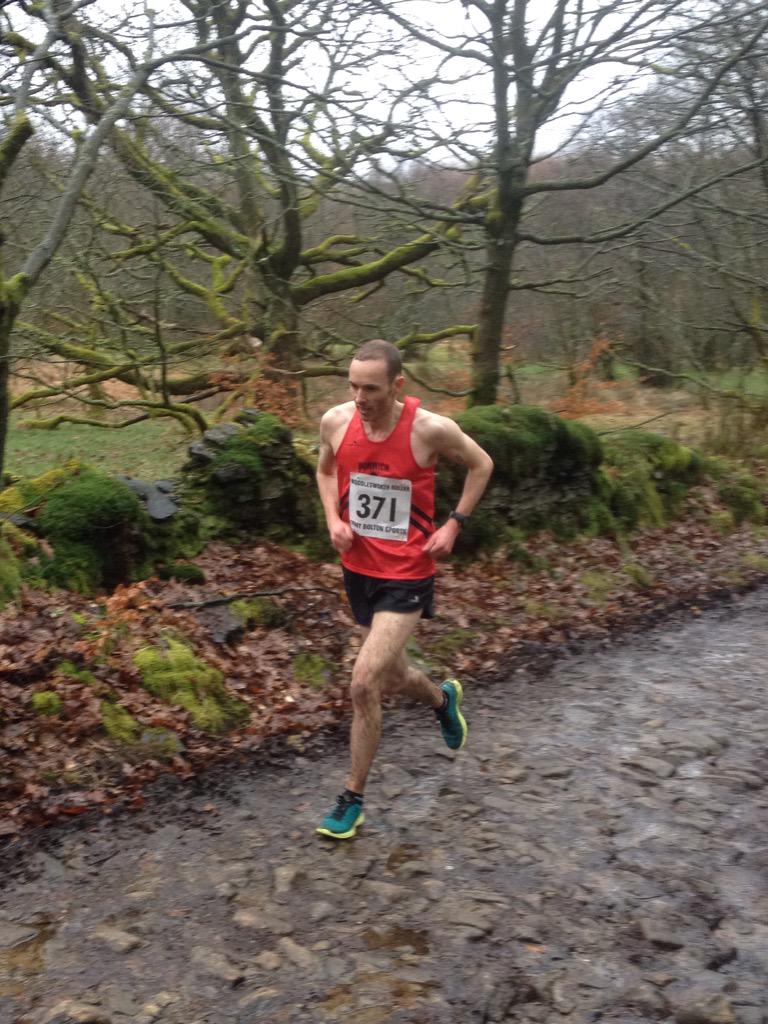 Seven Harriers ruled at this years running of the Roddlesworth Roller coming away with 4 individual and 1 team prizes. As the name suggests, this is a tough undulating trail race, with 600 feet of climb over 5.5 miles. Flat enough to be fast. Rolling enough for your quads to really hurt the next day.
Impressively doubling up after placing 6th at Saturday's Flower Scar English Champs Fell Race, Lindsey Brindle had the run of the day to take the ladies race by an impressive margin. Erica Booth was another with a weekend double that would surely have helped win the ladies the team prize, but for another runner, in 9th.
Also doubling up, and taking his second victory of the weekend was Michael Cayton, who is starting to see all his effort since coming back to running begin to pay off. Running my first race as a Vet and the new experience of not knowing exactly who you are racing against, I was very happy to start with a win in the V40 category. Completing a winning team for the Men was Paul Boardman in 23rd. Rudolph Maciejkowicz was next, and picking up the prize for the V60 category. The last of the magnificent seven was every improving new member David Lee, placing 83rd of 177.
AM.
Results : http://ukresults.net/2015/roller.html
(thanks to Joe Mercer for the photo)